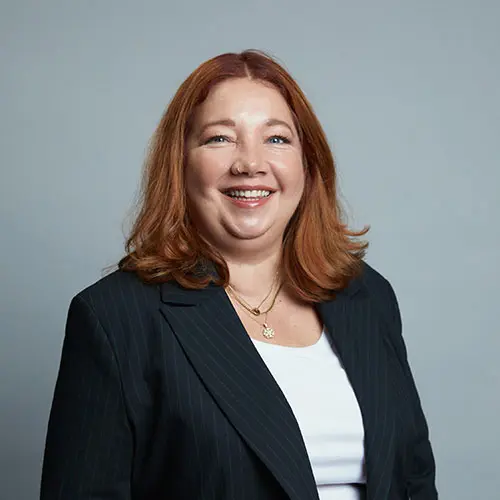 Christina Seelye
VD
VD: sedan 2022
Innehav: 3 630 864 B-aktier och 1 000 000 A-aktier i Bolaget (inklusive dotterbolag)
Antal teckningsoptioner: –
Utbildning och erfarenhet: Christina är Global VD för Maximum Entertainment, grundare av Maximum Games och Modus samt serieentreprenör inom framväxande ledande konsumentteknik- och programvaruföretag med fokus på att driva tillväxt internationellt. Hon har över 20 års erfarenhet av att driva lönsamhet genom konsumentprodukter, M&A, adaptiva affärsmodeller, kapitalanskaffning och strategisk omnichannel-marknadsföring. En prisbelönt ledare som accelererar tillväxt organiskt och genom M&A, lanserar innovativ programvara och spel på den globala marknaden och leder försäljningsinsatser, affärsutveckling och strategiska partnerskap.
Christina har en examen från "Owner/President Management Program" vid Harvard Business School, Boston, MA och en kandidatexamen i bildkonst från California State University, Sonoma, CA.
Övriga pågående uppdrag: CEO för Maximum Entertainment, styrelsemedlem i Women Presidents Organization (WPO) och Women in Games International, Seebon LLC, Bisonic Inc, Da Vinci AV Inc och Maximum Entertainment-dotterbolag: MG1 Acquisition Corp, Maximum Games LLC, Maximum Games Ireland Ltd, Maximum Games Ltd, Modus Games LLC, MG Team LLC, Dimfrost Studio AB, Zordix Racing AB och Maximum Entertainment Srl.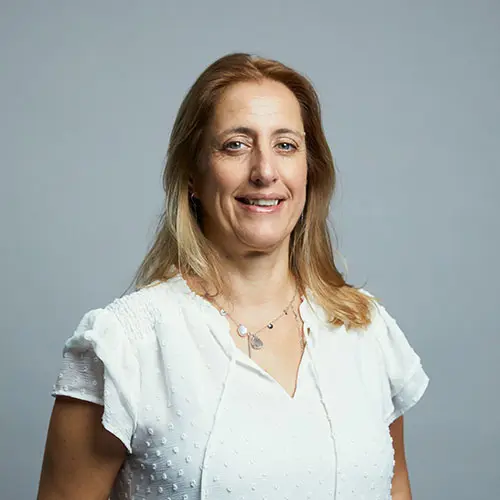 Deborah Bellangé
CFO
Chief Financial Officer: sedan 2023
Innehav: 28 000 B-aktier i Bolaget
Antal teckningsoptioner: –
Utbildning och erfarenhet: Deborah har över 20 års erfarenhet av finansiellt ledarskap inom internationell media, underhållning och teknik med tidigare befattningar som CFO för Groupe Exaprobe och Focus Home Interactive (nu Focus Home Entertainment). Som en internationell, värderingsdriven ledare inom finans, verksamhet och personal är hon skicklig på att överföra strategi till handling.
Deborah har en kandidatexamen i statsvetenskap från Pomona College, CA och en examen inom företagsekonomi från HEC, Paris, samt certifikat inom hållbarhet, mångfald och inkludering från Cambridge och Harvard Extension Schools.
Övriga pågående uppdrag: Ordförande för styrelsen för "Richard L and Diane M Block Foundation", Alaska, USA.
Thierry Bonnefoi
Chief Operating Officer
Chief Operating Officer: Sedan 2023
Innehav: 1,551,076 B-aktier i Bolaget.
Antal teckningsoptioner: –
Utbildning och erfarenhet: Thierry har tjänstgjort som CFO för Maximum Games sedan 2015, ett bolag förvärvat av Zordix i december 2021. Han kommer med över 30 års erfarenhet inom internationell finans, som han har införskaffat i både Europa och i USA. Hans tidigare erfarenhet inkluderar 15 år som Group CFO för ett mjukvarubolag noterat på den pan-europeiska börsen Euronext och flertalet ledande positioner inom finans för globala mellanstora och stora privata bolag. Han har en mastersexament i företagsekonomi från Paris IX Dauphine University och en post-graduateexamen i revision från IAE i Aix-en-Provence.
Övriga pågående uppdrag: CFO of Maximum Games
Ludvig Lindberg
Vice VD och Chief of Staff
CoS: Sedan 2022
Innehav: 32 500 B-aktier i Bolaget.
Antal teckningsoptioner: 149 006 av Serie TO 2021/2023.
Utbildning och erfarenhet: Ludvig har en examen i juridik från Uppsala universitet. Ludvig är tidigare advokat och har jobbat på Advokatfirman Nova i Stockholm samt som gästföreläsare och seminarieledare i juridik på Handelshögskolan i Stockholm. Ludvigs primära expertis ligger inom allmän affärsjuridik, M&A och omstruktureringar.
Övriga pågående uppdrag: Styrelseledamot och VD i The Slow Generation AB.